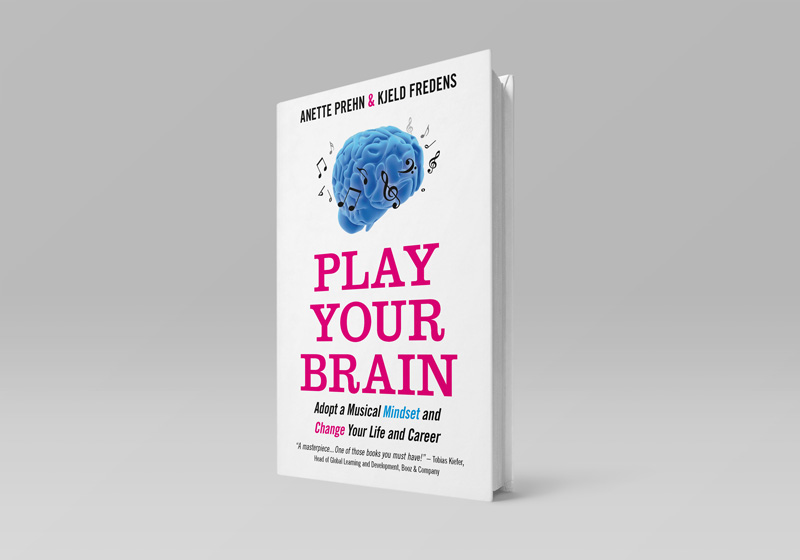 Buy 'Play Your Brain' here
You can purchase the book 'Play Your Brain' from here. I wrote the book in 2010-2011 as a further development of the Danish book 'Coach Yourself' (co-written by neuroscientist Kjeld Fredens). It was published in 2011 by Marshall Cavendish and was translated into both Chinese and Russian shortly after. In 2016, I took over the international rights of the book and I now sell the book online. I still have corporations ordering big numbers of the book to be given out to leaders or employees.
'Play Your Brain' was the reason why I was offered to contribute at Saïd Business School/Oxford University. An Associate Fellow and Programme Director had read the book and was thrilled.
Readers call 'Play Your Brain' a pioneer work in applied neuroscience and say that the book has revolutionised their life. See testimonials below.
As mentioned, I also sell the book to corporate departments. Please contact me via anette@anetteprehn.com re orders of 20+ books.
TESTIMONIALS FROM READERS OF 'PLAY YOUR BRAIN'
"A pioneer work in the emerging field of applied neuroscience, Play Your Brain likens the brain to a jazz band — in its capacity to improvise and make new connections. The authors show how to maximise its enormous potential, through immensely thoughtful, practical and brain-based suggestions. Highly recommended!"
Paul T. Brown, Visiting Professor in Organisational Neuroscience, London South Bank University
"Anette Prehn's book, Play Your Brain has created a breakthrough in my life. The living proof is nothing but my own life! Upon reading this book for the first time (yes I've read it many times), I managed to experience a sudden change in my perspective. I felt that I was totally in charge of my life and this is still the case today. I now know that I have everything at my disposal to be unleashed: Thoughts, Values, Body, Perception, Vision, Emotion, Goals and Successes! By understanding all of these "keys" of the brain, I understand that I have a lot of resources at disposal within me. An amazing discovery indeed! This has stimulated a high level of cognitive flexibility and ability to achieve the best outcome in any situation. On a personal level, I have experienced multiple promotions in my job career since reading Play Your Brain. I have also been rated as a high performer by my superiors and colleagues. I have developed great interpersonal skills, boosted my ability to build rapport with my business counterparts, been able to generate strategic insights where required, and improved my family values. And the list can go on and on. This book can change people's lives around 180 degrees, like it happened to me. The way Anette Prehn explains everything in the book is very personal and relatable. She invites the reader to be the co-writer so that the impact of each explanation can be felt and appreciated. Thank you so much Anette! I can't tell you how grateful I am to have found your book. Please continue your excellent work. I admire you for your insights!"
Izuddin Salleh, Network Delivery – Retail Business, PETRONAS, Malaysia
"I highly recommend Anette Prehn´s work to anyone who is willing to take change seriously with a sense of humour. I came across her book "Play Your Brain" back in 2013 and I was really amazed by the depth and sophisticated simplicity of the book. Frankly speaking, it offers valuable insights into how you can make your brain work for your goals and how you can challenge old beliefs in order to step out of your current frame. Framing and reframing is not only good for re-inventing your core business. It can also help you understand how personal transformation really works. With the help of this book and Anette's free online course at UDEMY.COM, I have managed to overcome a severe crisis and set sail for new coasts and endeavors."
Frank Koepcke, Managing Partner, ISG Personalmanagement Deutschland:
"This book humanises science, by exploring how things work in relation to how we work. The brain as jazz band is a delightful analogy — a collection of cells that plays and improvises in harmony."
Stephen Hough, classical pianist, composer & writer
"Play Your Brain makes clear how everyone can gain from approaching life and goals in musical ways. The inspirational potential of this book is immense."
Morten Zeuthen, Professor, Royal Danish Academy of Music
"Play Your Brain will help readers succeed in both life and career."
Yi-Yuan Tang, Professor of Neuroinformatics, Dalian University of Technology
"Play Your Brain is like a wise friend offering tools for acting in useful ways and staying on top of situations."
Lisbet Thyge Frandsen, Group Senior Vice President, Grundfos Management
"Play Your Brain offers refreshing, new insight into how we can all grow and adapt, breaking the habits that hold us back."
Paul Satti, Managing Director, Novozymes Malaysia
"A masterpiece, and tight to the core, Play Your Brain is essential reading for all leaders and managers who want to orchestrate their employees and organisations to become highly self-regulated. One of those books you must have!"
Tobias Kiefer, Head of Global Learning & Development, Booz & Company
"How do you acquire the readiness to change that is so sought after in today's business environment — but also so hard to achieve without the nearly insurmountable effort and cost of 'change programmes' and course activity? Play Your Brain shows you how. If playing certain 'keys' does not deliver — change! If you feel stuck on a key — change! If your 'melody' goes out of tune — change! Thus readiness to change and a flexible mindset become a natural part of your approach to life and business. An engaging and very approachable book for any layer of an organisation."
Henriette Kistrup, Supply Chain Director, Carlsberg UK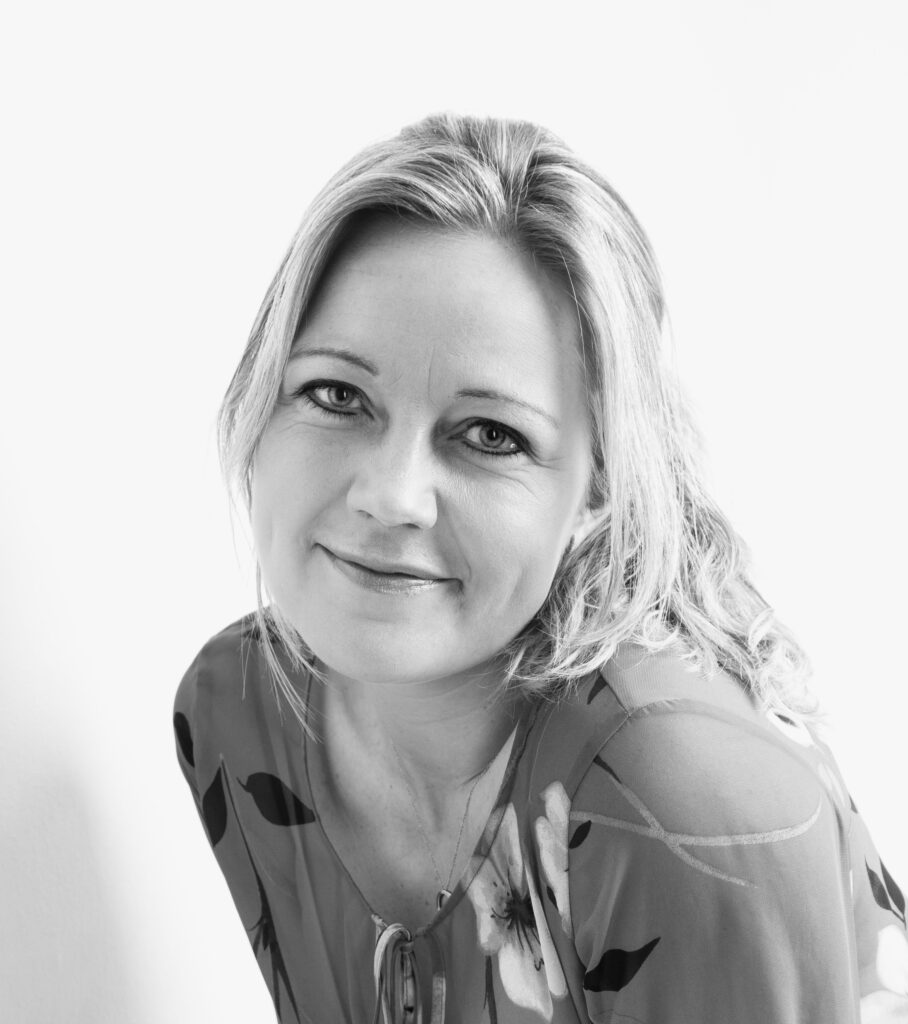 Anette Prehn is on a mission to make neuroscience available to all, i.e. easy to understand, remember and apply.
She is a keynote speaker, trainer and author who has inspired hundreds of thousands across the planet. People call her "the Cruyff of applied neuroscience". She is a female entrepreneur who has been running her business for more than 13 years.
Her clients include Siemens, Bosch, Ericsson, Roche, Lego, Novo Nordic, Man Diesel and Turbo and Danske Bank. Throughout these many years, her clients have been powerfully inspired to apply neuroscience to work situations, but they have also asked her: "How do I more specifically apply the logics of the brain to parenting?" and "I can see my kids gaining from knowing this as well. What's the best way to introduce them to these tools?" Being the mother of two and the stepmother of two, those questions got Anette Prehn going. She has started adding to her portfolio how parents, teachers and nursery nurses can become more brainsmart, thus nuturing an environment that helps kids learn, thrive and regulate emotions relevantly. And most recently, in her Brain Friends series, she is sharing with children and teenagers how to strike up a friendship with one's brain rather than being at the receiving end only of its impulses and habits.