Brainsmart kids & teens
Anette Prehn has been called "a wise woman with a child's eyes". The expression illustrates a matter that is near to Anette Prehn's heart: The precious perspectives of kids – playful, trusting and creative – and how much the rest of us can learn from them.
Kids and teenagers, says Anette Prehn deserve adult surroundings that understand and respect the rules of the brain. Kid's brains are extraordinarily changeable; they are constantly engaging in what Anette Prehn calls a social and emotional experimentarium. The feedback they get from the adults around them is crucial to how they perceive themselves and which emotional habits and competences they build.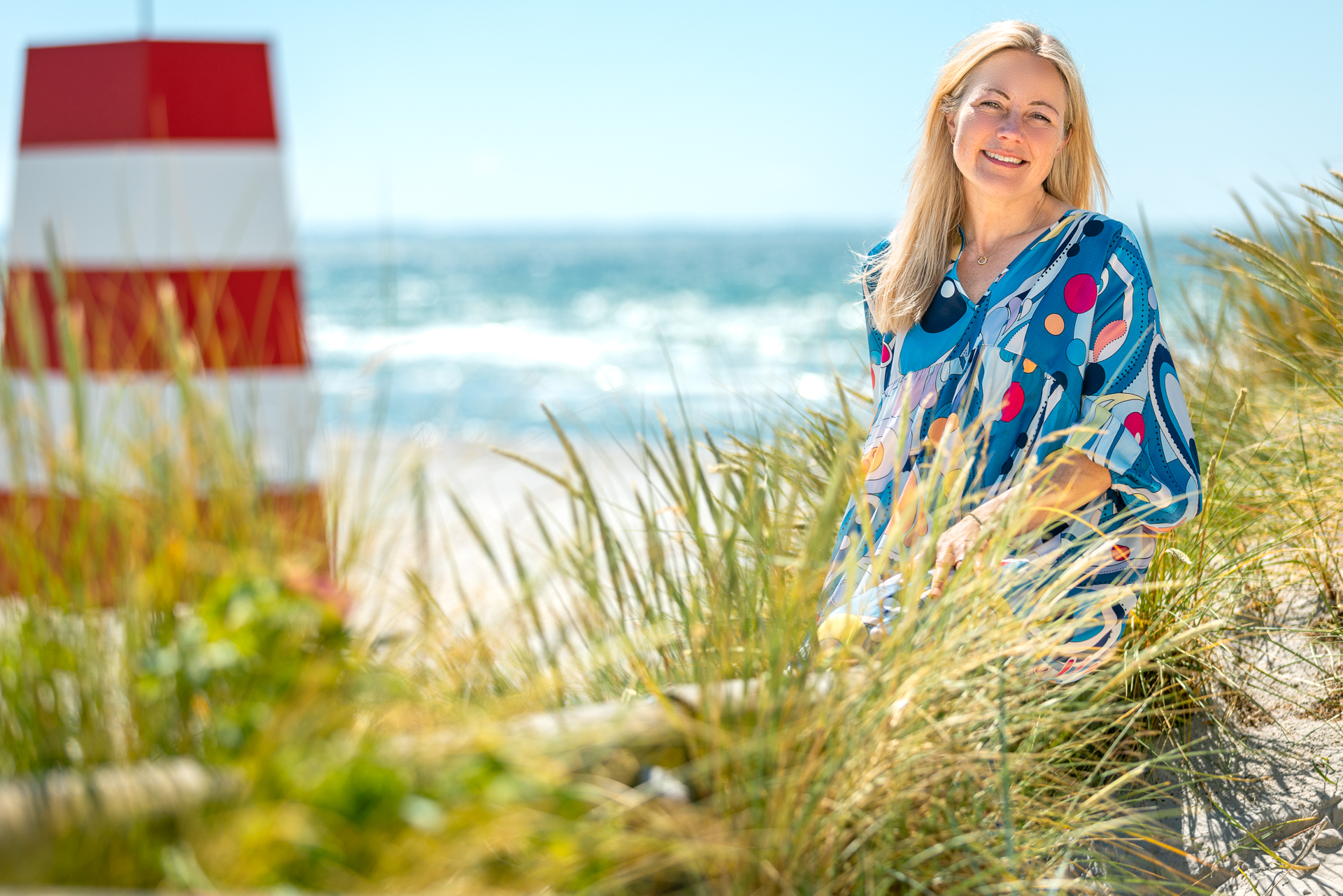 BRAIN FRIENDS:
Make FRIENDS WITH YOUR BRAIN
In order to give kids and teenagers a fair chance to turn the brain into a co-player rather than an opponent, Anette Prehn has written two minibooks called "The Pathways In the Brain" and "Become Friends With the Brain's Amygdala".
They are super popular, because they offer kids and teens insight into – and a language for – understanding what happens in their brain in performance situations, when attempting to change habits and when interacting with others and oneself.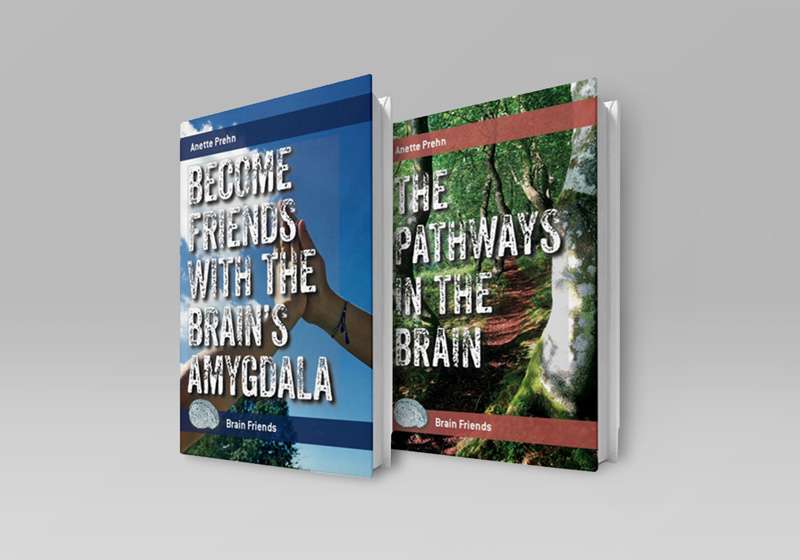 "Full of knowledge, Anette Prehn leads us on the paths of the brain to a deeper understanding of how the brain assists us in everyday life. This book gives children, teenagers and everyone else insight into many important aspects of our wonderful brain. The book focuses on the brain both in terms of development throughout generations and regarding an individual's ability to change the wiring of the brain, so that we can be courageous, happy and tackle issues with ease. I recommend it greatly."
Troels W. Kjær, brain researcher, medical director, and professor
"My 9-year-old son, Jakob, has read 'The Paths Of The Brain' himself and thought it was excellent. He understood that one needs to keep practising until a given thing is learned, and then everything becomes easier. Moreover, he saw himself in the boy in the book so much that he suggested that the boy should have been called Jakob. This book will move mountains!"
Ulrik Blirup, father
"In 'Become Friends with the Brain's Amygdala', Anette Prehn translates complicated physiological knowledge into highly useful mental exercises for children – at eye level. These are easy to apply, not the least because the book gives children a language to help them bridge the gap between their emotions in challenging social situations and a healthy, constructive handling of them. Through the book, children learn to understand, accept and regulate emotions and develop a sound inner compass. By placing anxiety, fear and stress in the amygdala, the child gains the ability to reflect and act more freely. This book is a great tool for strengthening children's resilience!"
Per Schultz Joergensen, professor of social psychology, author of "Robust Children" (2017)
"A good and instructive book. I like to imagine that I have a forest in my head. And that the more I walk on a path, the more it becomes a habit. If I don't use a path, it becomes overgrown with moss, branches, and grass, and I then have to walk on it many times again in order to restore it. I also like to imagine that I carry a 'backpack' with me with the many good situations I have managed even though I didn't feel that comfortable with it at first (such as rollercoaster rides or double backflips in gymnastics)."
Sofie Ulrich-Hansen, 12 years old
WHAT IS BRAINSMART PARENTING?
The BrainSmart Parenting approach shows you how to:
turn "stop that!" situations into learning opportunities,
help your child bounce back from distress and anger,
strengthen your child's calm courage when grabbed by fear or performance anxiety,
reframe situations to help you be a constructive parent even in the midst of high emotional tension,
make the most of the brain's plasticity; i.e. ability to grow and shape neural pathways,
approach life as a parent in a new light, spotting windows of opportunity based on how the brain actually works.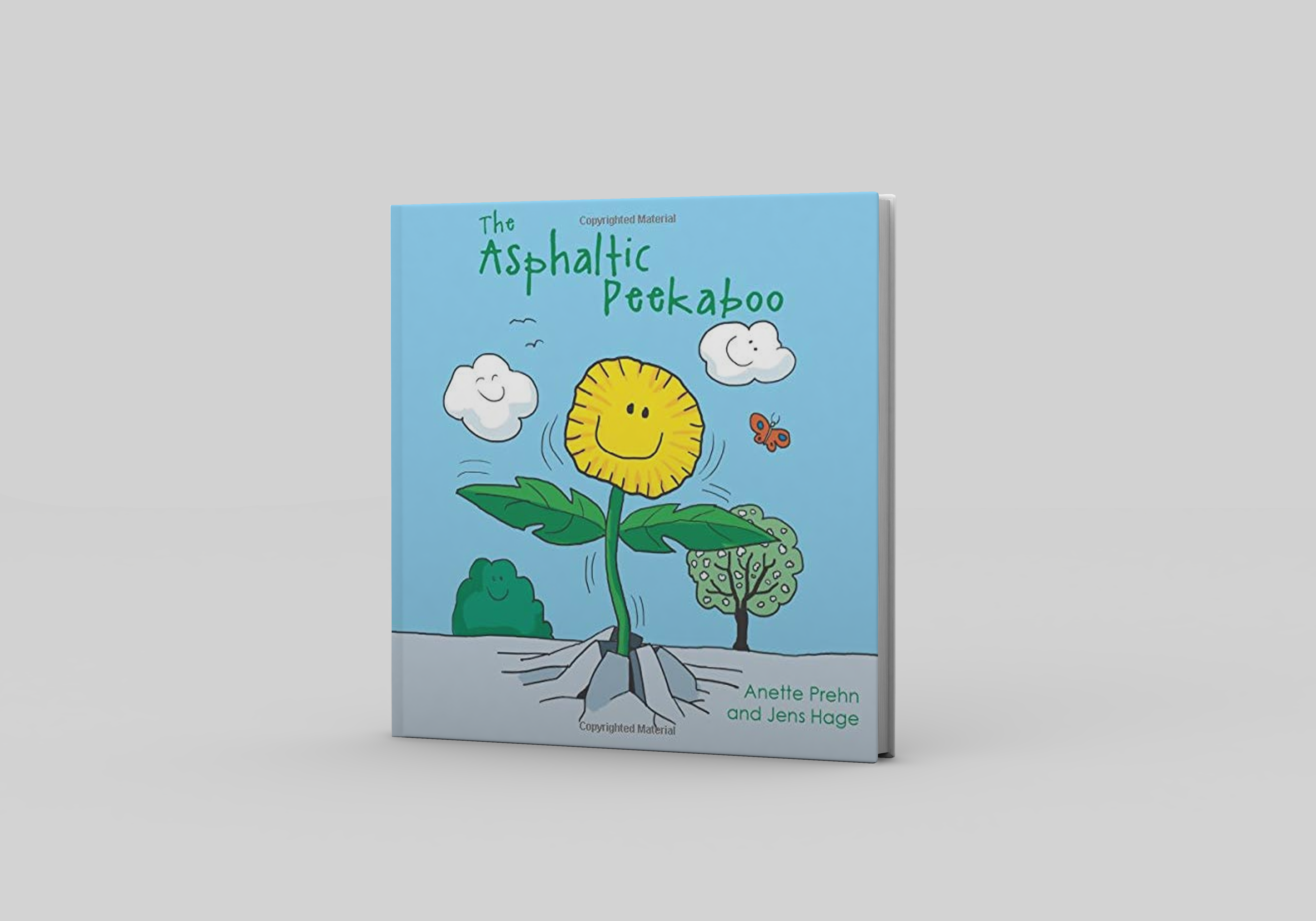 The asphaltic peekaboo
The Asphaltic Peekaboo is Anette Prehn's children's picture book in English. Its core message for the child is: "What I see is very much down to me". The book is a unique tool whereby parents can help their children to cope with an increasingly complex world.
It is a great conversation starter that adds depth and reflection to the engagement opportunities of every day family life. Combined with its manageable length, this book is a favourite bedtime story for children aged 4+ and for younger school kids too. 
"This timeless insight is a precious gift for children and adults alike. It reminds us that we can shape our emotional lives by paying attention to how we think about ourselves, others, and the world around us." 

 
Dr. James Gross, Professor of Psychology, Stanford University, US
"Reframing is one of the most powerful tools to prevent us from getting dragged down and stuck by the stresses and hassles of everyday life. This little gem is a delightful, clever, and fun way to introduce children (and their parents!) to the art of reframing and helps start life-long, healthy brain habits. One can only hope for a whole collection of these reframing poems." 
Dr. Karen Shue, Clinical Neuropsychologist and Neurocoach, Canada
"Does a dandelion that breaks through asphalt equal a weed or a strong symbol of the beauty and power of life? The Asphaltic Peekaboo is a great rhyming book that inspires children to see the half full glass instead of the half-empty glass. Reframing – the ability to choose constructive interpretations – is a tool that should be in every kid's tool box from an early age. It helps them cope with the millions of different people and situations they come across in life. The Asphaltic Peekaboo offers a fun and engaging way to start reframing. Highly recommended for families with young children!"
Cecilie Wallengren
"What I like about this story? What don't I like? The rhymes are sweet and easy to read out loud. The book dares to ask questions ("is a yellow breakthrough tragic, ordinary or pure magic?") and challenge children's thinking ("what I see is down to me"). A pleasure to read for both adults and children!"
Karen Duer
"It was Picasso who said it took him sixty years to see through the eyes of a child. Our childhood, so rich in a natural sense of ambiguity, is rapidly replaced by an assumption-filled adulthood intent upon getting to the single, right answer. The Asphaltic Peekaboo reminds us and our children of the importance of being open-minded about how we look at things, and that for every weed, there is indeed a miracle of nature." 
Paul Walton, Innovator, Brand Strategist and Director Cello PLC, UK
"Wow! This is indeed a great little book that will make a huge difference in children's lives. It is infectious in its energy, powerful in its message and delightful in its visuals. Reframing is a very effective method that offers children unique ways of seeing a situation/event/person in a new, empowering light. At my school, we did a successful pilot with Danish 10-year-olds who first had The Asphaltic Peekaboo read aloud to them in English (their second language), while looking at the illustrations via the Smart Board. This created immediate enthusiasm! After this, the children read the story aloud for each other, working in pairs. Then we started playing with reframing, taking different "glasses" on while talking about different situations. The children "got it" and reframing easily became part of their common language and interaction. At the school, we are now implementing the reframing method more broadly to increase motivation and inclusion. Thanks for the inspiration!"
Inger Marie Kristensen, School Head, Faster Primary School, Denmark
"This delightfully simple book is a wonderful way to help children learn about the different ways of seeing the world. It will be a great conversation starter in families and schools." 
David Drake, PhD, Executive Director, Center for Narrative Coaching, Australia
"The Asphaltic Peekaboo deals with one of the most important challenges in life – the ability of reframing. The view is the one of a child, but the message is for all of us. The way we see things affects our thinking. The way we think affects our actions. The way we act is the way we are."
Gustav
HOW TO STRENGTHEN BRAIN CONNECTIONS?
In many situations where kids feel stupid, small and humiliated we could have helped them strengthen relevant connections in the brain if we had anticipated what was coming up. Thus, we could have helped them
investing in a valuable life experience
rather than experiencing (yet another) status threat.
See examples of how Anette Prehn applies this in relation to my own kids.
KIDS' ANXIETY STARTS WITH THE ADULTS
Research from several countries indicate that children growing up these years seem to have less resilience than former generations. There  are aspect strengthening kids' anxiety that most of us are unaware of. Anette Prehn call it the "brainclumsy" communication and behaviour of adults.
Learn more about kids' anxiety.
HELP YOUR KID WHEN REFUSING TO SAY "I'M SORRY"
Every parent probably knows this situation. Your kid has done something inappropriate like hitting or hurting someone else, excluding someone roughly or saying something that makes others feel bad or sad. You would like your kid to say "I'm sorry!" but s/he isn't going to. The situation gets more intense. What to do?
Read more about how you can help ypur kid in situations like these.