BrainSmart LEADERSHIP & LEARNING
Keynote speaker Anette Prehn is an expert and pioneer in the field of neuroscience. She makes the complicated field of neuroscience research understandable to all types of audiences and shares findings on how best to change a mindset, make change stick, lead, and collaborate. All her motivational talks are spiced up with humor and thorough research.
Why you should book Anette Prehn
Anette presents unforgettable keynotes that are insightful and inspiring. Your audience will gain useful tools and knowledge that can be easily applied.
She is a bestselling author, debater and opinion former.
Anette is one of the most requested and popular keynote speakers in Denmark.
Anette Prehn is a pioneer in applied neuroscience and the go-to-person when it comes to turning the cutting-edge insights of neuroscience into down-to-earth tools for change management. She is a social scientist (M.A.), leadership trainer, motivational speaker and professional certified coach (PCC).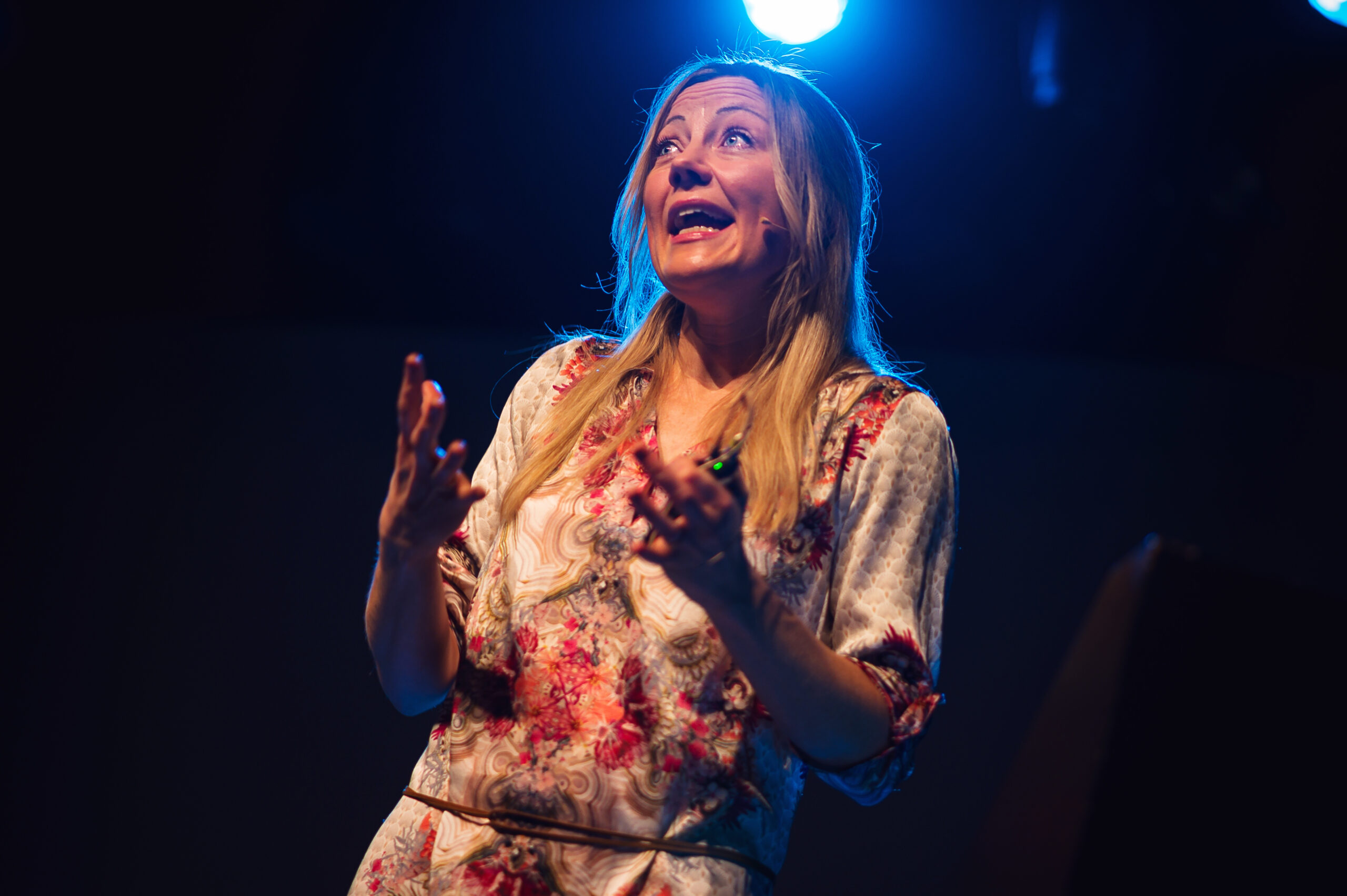 Brainsmart Leadership
An international company has just purchased 200 copies of BrainSmart Leadership. Some just dare and want more!
Knowing the brain's rules of play is an investment for life. Could you play soccer with someone who did not know the rules? Then why do we still accept that many executives and managers are unaware of the fundamental logic of social interaction between people?
In this book, Anette Prehn boldly challenges and provokes standard practice, stressing that leading without proper understanding of the rules of the brain is like leading with your eyes blindfolded. The question isn't whether you leave a mark on your employees' brains, but rather what kind of mark you leave.
"World Class!" "Offers unique insight."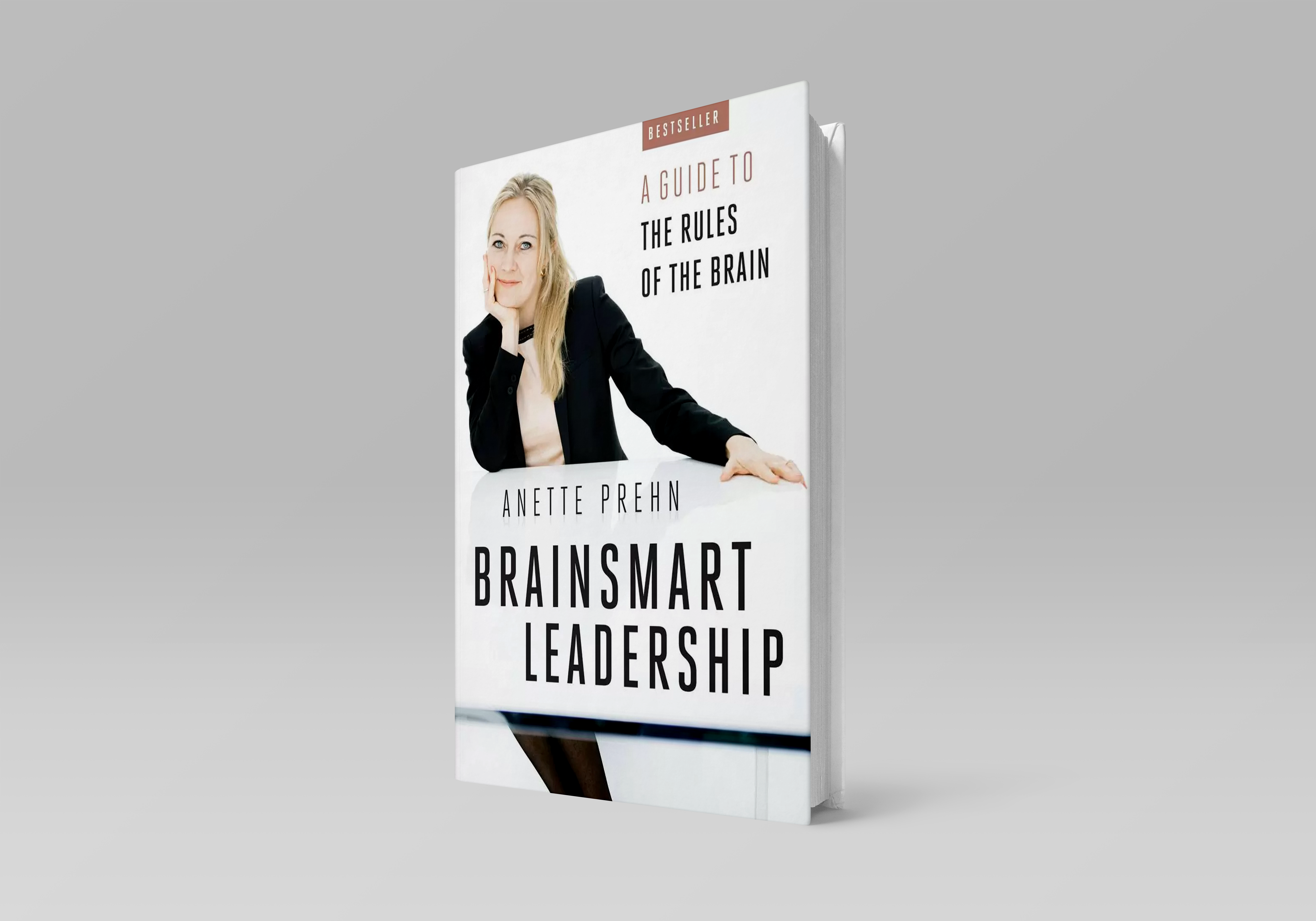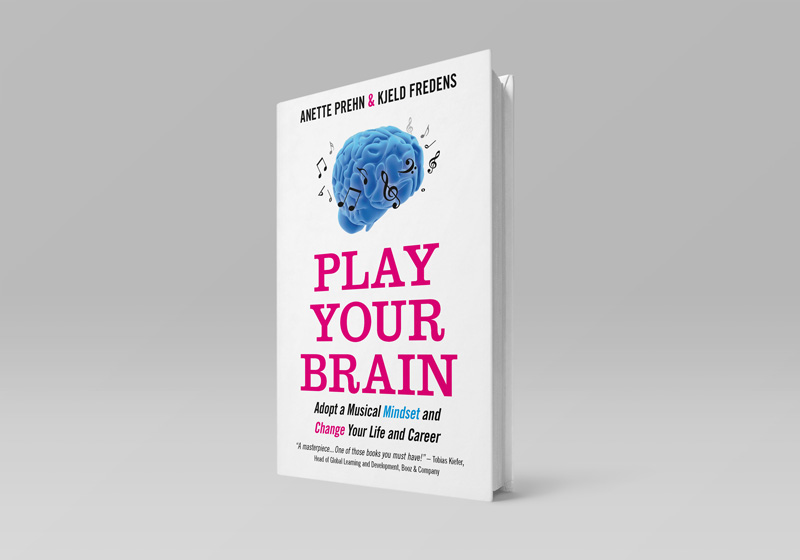 Play your brain
Readers call 'Play Your Brain' a pioneer work in applied neuroscience and say that the book has revolutionised their life.

Learn how Play Your Brain created a breakthrough in Malaysia.
"This book humanises science, by exploring how things work in relation to how we work. The brain as jazz band is a delightful analogy — a collection of cells that plays and improvises in harmony."See testimonials at the bottton at this page.
Stephen Hough, classical pianist, composer & writer
BrainSmart Leadership
Only few people understand that the brain has some specific ground rules it follows and even fewer knows how to put them into practice. The result of this is that many leaders and employees are missing out on useful learning, performance, innovation and emotion regulations.
Do you want to become a BrainSmart leader or just gain some insights on how to change and create a working environment that minimise stress, pressure and old negative habits? With this keynote you will gain an insight on the underlying reasons for the brains responses and how to handle them.
Create change mindsets
Are you and your organisation ready for change?
Resistance to change can be both time-consuming and energy-draining. In fact, 70% of alll corporate change efforts fail because of many different reasons. You will find out that good intentions are not equal to a sucessful exercution if you want to change the culture/mindset of your workplace.
The main questions when intorducing changes is: how do you dampen the threat responses that are triggered? What does it take to make people's brains "play along" so they don't only see the point in the change efforts but also believe they can do it and that change is a route worth travelling? And how do you create mindsets that are changeable in your organisation?
The rules of the brain holds the key to understanding why change efforts go wrong and how to become a successful leader that is able to implement change in any given situation.
Make change stick
Can you teach old dogs, new tricks? And if so – how do your make it stick?
Self-directed neuroplasticity is the new darling of neuroscience – and for at good reason. It shows us that the brain changes all the time and that our attention is the crucial factor.
In this keynote Anette will teach you how to get to master Attention Choreography as a leader – when interaction with others but also yourself. You will gain an insight on how to use your "willpower muscle" in brain-smart ways that allows change to truly stick.
How to boost collaboration in brain-based ways
Micromessages rule social interaction. Yet, most of us are unaware how to adjust these subtle, non-verbal messages so they empower the performaance of the team members and sharpen our own mental abilities.
A lot of us are also unsure of how to address a team member that displays bodily signals undermining the authority of others. Mircomessages can both drain or boost your brain capacity and productivity substantially, however only very few teams are skilled enough in reading and tweaking them in a constructive ways.
With this keynote you and your team will get a greater result and experience an increased  wellbeing through this under underestimated source of power.
How to lead – With the brain in mind
It is easy to turn your brain into an opponent. It is equally easy to turn the brains of others into opponents. The brain follows certain rules and if we don't know them, many things will seem more "uphill" and more difficult than they need to be.
On the other hand: getting and applying the hard data from neuroscience about how the brain actually functions boosts your relational power, collaboration and impact substantially.
Find out how much the brain matters for your daily interactions and results with this insightful and inspiring keynote. Learn and acquire brain-based tricks that will develop your leadership skills and impact right away
BRAINSMART HABIT CHANGE
The brain follows certain rules, but most of us are unaware of these. However, when you want to change habits it is crucial to understand and apply these rules. You can thus strengthen the relevant connections in your brain that will help you achieve the habit change.
Habit change isn't always the answer, though. And even if it is a lot of people start out fighting their old habits rather than making the most of their already existing, relevant habits. This is BrainClumsy – it works against the rules of the brain. Other people forget to take stock of their core values when aiming for habit change.
Anette Prehn's course on BrainSmart Habit Change helps you and your organisation grow more useful habits – with the brain's neuroplasticity in mind. The art lies in turning the brain into a co-player rather than an opponent.
Contact Anette Prehn (MA) and Centre for Brain-Based Leadership and Learning on info@hjernesmart.dk if you want to master brainsmart habit change. Alternatively, Anette's books BrainSmart Leadership and Play Your Brain are useful for inspiration. 
ANETTE PREHN'S BUSINESS PHILOSOPHY
Since Anette Prehn started her second company in 2009 (she has been an entrepreneur since 2005), she has followed the business principle called ATTRACT (as an alternative to TRY TO CONVINCE). This means, that she invest her time, skills, passion and energy in delivering premium courses and speeches that are based on "the rules of the brain". Learn more about the importance of attraction and win-win here.
Do you also have a wish to attract instead of trying to convince? Get in contact with Anette Prehn today.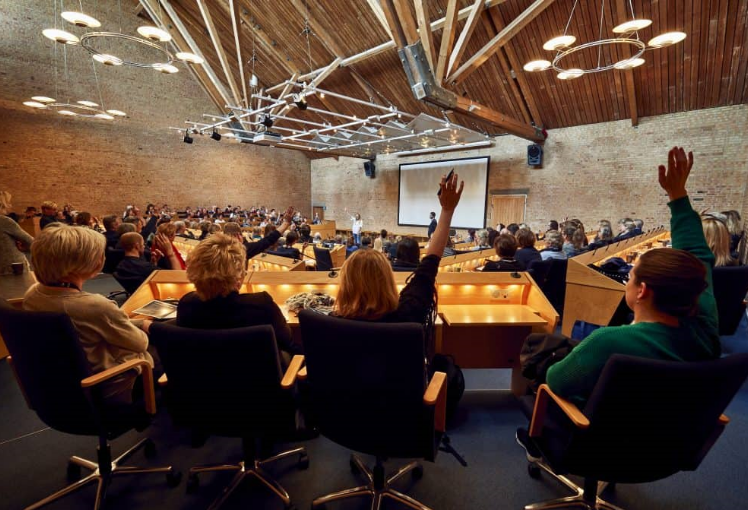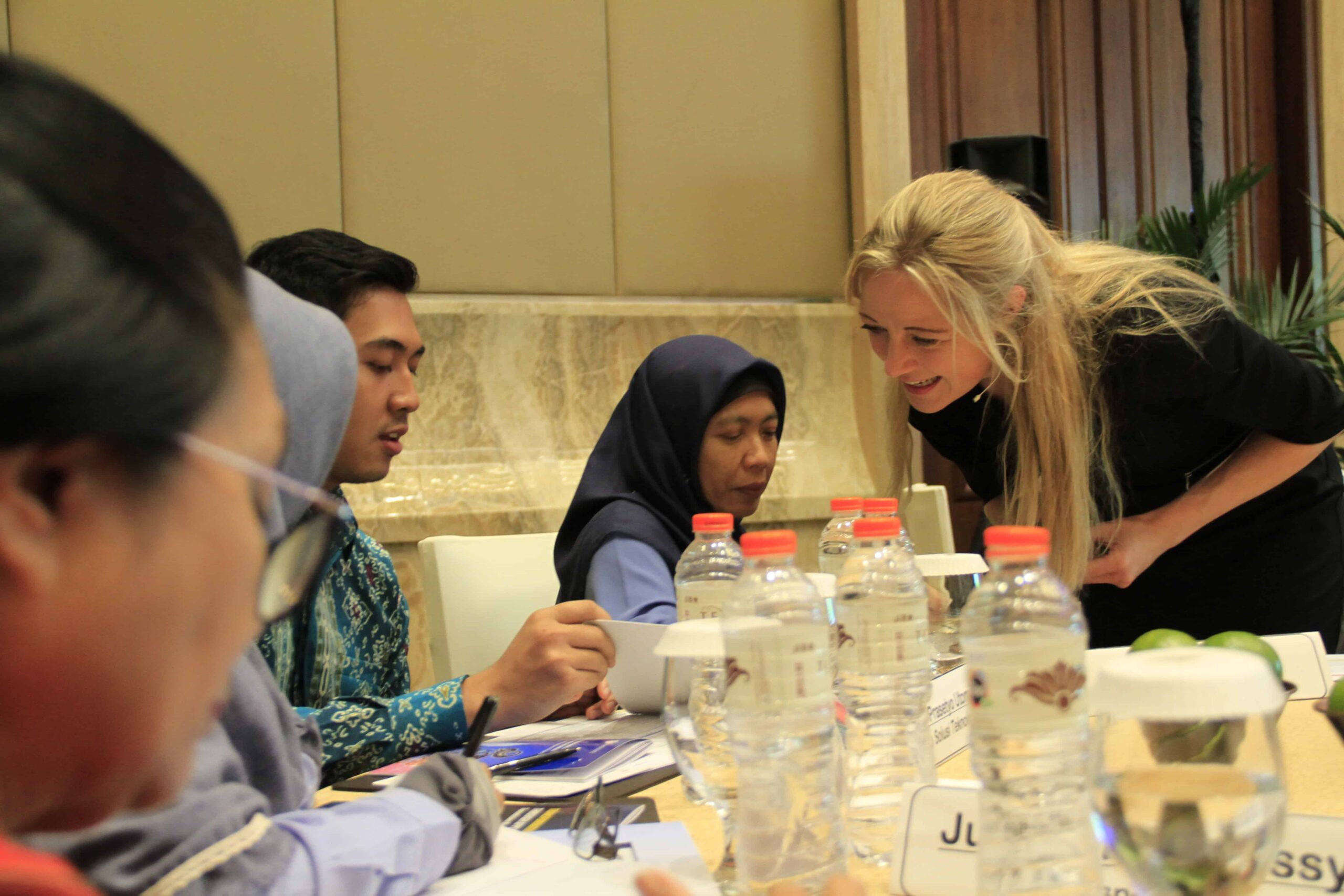 HOW TO NUTURE COGNITIVE FLEXIBILITY IN A VUCA-ENVIRONMENT
What is needed to perform and thrive in ever-changing environments and facing a future that is unsure to say the least? Both bankers and many other professions across the world are faced with this situation and looking for ways to cope. Anette Prehn contributes to Leadership Conference across the world – as here in the Indonesian city of Yogyakarta.