Framestorm® YOUR WAY to a more flexible mindset
Anette Prehn facilitates three-day courses in Danish north of Copenhagen these days (in Danish). For tailormade English courses, write: anette@anetteprehn.com
In 2012, the peer-reviewed NeuroLeadership Journal published Anette Prehn's article on Framestorm. It is a registered method to nurture a more flexible mindset based on core neurological principles, such as "self-directed neuroplasticity", "Neurons that fire together, wire together", "confirmation bias" and "priming".
We all know what a brainstorm is. Typically, brainstorms take place at the level of behaviour and products. People brainstorm on new solutions, product/service ideas, strategies – even what to do at the next teambuilding session.
A Framestorm® – or flipping the brain – is different. It is a systematic and playful brainstorm at the level of interpretation and mindset. And it invites the Framestormer to reframe, i.e. reinterpret, a challenging situation.
Is this done in the illusion that you may all of a sudden radically transform the challenge in itself? No. But it holds the potential of radically transforming your perception of the challenge.
Read more about how it is generally recognised that cognitive flexibility is among the most wanted human abilities in the 21st century, but how research makes the case that it is indeed innate to (the development of) human intelligence.
WHAT DO PEERS SAY ABOUT FRAMESTORM®?
"Framestorm is an elegant reframing method that activates potent processes in the brain. This article is very nicely done. With its wealth of examples of useful reframings, it expands the practical armamentarium that people have available to reframe and thus offers significant help to readers. The literature review is impressive. Very few people writing for business are capable of doing such a complete literature review."
Dr. Jeffrey M. Schwartz, M.D., who coined the term "self-directed neuroplasticity"
"A revolutionary method to view relations and challenges from new angles".
Marianne Breds Geoffroy, specialist in psychiatry (PhD)
"A powerful example of playful intelligence … Anette Prehn, who has spent the majority of her career thinking about and researching the science of reframing, has developed a model called "Framestorm," to help put reframing techniques into everyday life. In order to become a better reframer, whenever one spots old frames intertwined with unhealthy emotions, Anette advocates initiating a Framestorm to disrupt the old neural connections and forge new ones … The key to Framestorming is to "just keep going," no matter how outlandish the frames are that your imagination is creating. Anette puts it well: "When the reframing brainstorm begins, the individual gently and playfully pauses the neural connection that has always fired and redirects attention to constructive alternatives that induce resourcefulness."
Anthony T. DeBenedet, M.D., author of "Playful Intelligence"
MINDSET MATTER
A Framestorm is initiated when you realise that mindset matters and that one's interpretation of a situation or a relationship can make it significantly and unnecessarily more difficult to cope with. A Framestorm helps you tweak your perception of a situation by first pausing your current frame, then gently and playfully view the situation/relation at hand from all sorts of angles. This is what makes Framestorm® a 360 degrees mindset brainstorm.
During this process, you come up with at least 15 reframings, preferably 30, but Anette Prehn often facilitates Framestorms that end up with the Framestormer(s) having identified 70 or even 100 new ways of looking at the situation.
For operational reasons, and in order to respect the limitations of the working memory and pave the way for implementation, one or two reframings are then chosen at the end of the process, after which the Framestormer goes out and tries them out: S/he walks down those "paths in the forest" (i.e. strengthen those connections in the brain) whilst letting the (now former) framing of the situation become still more overgrown … just like a path in the forest that you have left in order to walk down another path will become overgrown.
"All I can say is wow! This is a powerful, insightful course which I intend to use and develop in my new life as a language coach. It has explained so much as to why certain approaches are more likely to produce success and others will most likely lead to disappointment. 'Framestorming' gives many more tools for systematically helping to move people towards a more positive and productive approach to language learning and indeed, of much,much more importance, just about anything. Masterclass is an often overused word similar to 'legend' by football fans. Anette can be compared to the likes of Cruyff in using neuroscience to help people in business and in life. This is a true masterclass which will stand the test of time in the developing area of applied neuroscience."
John Kirton
"I am familiar with re-framing and made use of it in my own life. This course will show you why re-framing is such a powerful tool (when used correctly) and also increase the options available thereby increasing the success rate. If you have had an unsuccessful experience of re-framing, this course will show you why it failed and how to correct it. You may well be surprised at the answer."
Geoff Skeats
"Fantastic course. I cannot recommend this course too highly. As a psychologist, I was impressed with how Anette made the science so easily understandable. The content is easy to grasp and apply. I will be recommending this course to my clients or anyone who really wants to change the way they think to a more resourceful approach. Thanks, Anette!"
Olubunmi Robbin-Coker
The method consists of three "ABC" steps
Ask calibrating questions
Begin the Framestorm
Choose your favourite reframing(s)
Since 2012, Anette Prehn has ordered the 50 potent Framestorm questions into a structure called The Five Fingers of Framestorm™ making them easy to recall and use in everyday life.
In 2013, Anette Prehn published the online course "Master Your Mindset and Brain – Framestorm Your Way to Success in Business" on the Udemy.com platform. It is a masterclass for the students who have already taken her basic, free 2012 course on "The Neuroscience of Reframing – And How to Do It". The students give the masterclass on Framestorm 4,5 out of 5 stars. 
Anette Prehn has furthermore written about Framestorm in her three latest books (the BRAINSMART-trilogy), including the book BrainSmart Leadership.
Framestorm is a registered method and Anette Prehn is the only one allowed to teach the Framestorm® method to others.
Feel free to contact her via info@hjernesmart.dk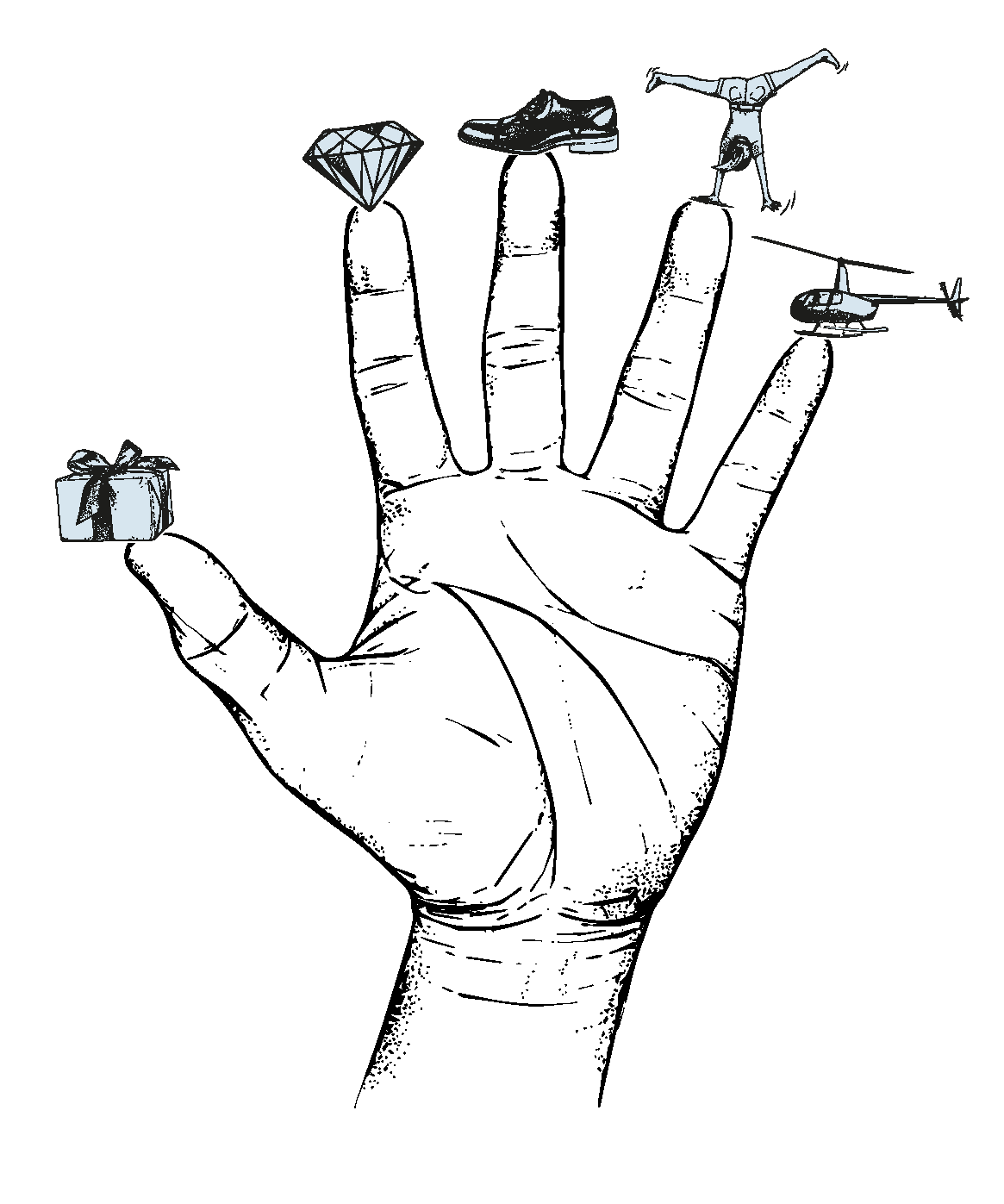 Brainsmart Leadership
"World Class!" "Offers unique insight." The brain follows rules, but only few know them and can put them into practice. Unfortunately, this means that leaders and employees alike are missing out on the keys to fruitful cooperation that boost learning, performance and innovation.
This book is an invitation to become a BrainSmart leader – to learn to understand social interaction in a new way and to be willing to think and act in a manner that works with the brain's logic as opposed to against it. The tools in this book will improve your ability to help your organisation through change and create working environments that minimise negative stress, tackle online pressure and respect the brain's limited capacity.
Anette Prehn boldly challenges and provokes standard practice, stressing that leading without proper understanding of the rules of the brain is like leading with your eyes blindfolded. The question isn't whether you leave a mark on your employees' brains, but rather what kind of mark you leave.