What is brainsmart parenting?
I am often asked "what more exactly is BrainSmart Parenting™?" Here's your short answer.
BrainSmart Parenting stems from the field of applied neuroscience. It inspires parents to draw upon the rules and logics of the brain when bringing up their kids. BrainSmart Parenting is a tool- and metaphor-based introduction to how you can help your kid learn and thrive. You'll see some examples below.
The BrainSmart Parenting approach shows you how to:
turn "stop that!" situations into learning opportunities,
help your child bounce back from distress and anger,
strengthen your child's calm courage when grabbed by fear or performance anxiety,
reframe situations to help you be a constructive parent even in the midst of high emotional tension,
make the most of the brain's plasticity; i.e. ability to grow and shape neural pathways,
approach life as a parent in a new light, spotting windows of opportunity based on how the brain actually works.
Anette Prehn's work on the topic has received sheer "five stars out of five" from readers. How does it work? It basically transforms some complex scientific concepts to down-to-earth actions that parents can integrate. Like this mother of a 10-year-old boy who applies her knowledge of the plastic brain and the "association trees" constantly being formed in the brain to a tricky everyday situation:
And like this father of an eight-year-old boy who has created a life-changing leap in his son's life. Before, the son could hardly read and do Maths. Because the father is doing something else – drawing upon BrainSmart Parenting – the son has learnt to read, calculate and approach life with confidence. The son's gain was a surplus value of the father's changed approach (and not a manicly sought-after effect).
Half a year after this video was filmed, I called the dad to check how his son was doing. "He's excellent", the dad answered. Last year, his teachers wouldn't give him the national test in school because he simply wasn't capable then. This year, he passed the test and was even told that he was completely normal. It is such a joy!" This dad understands that the amygdala (the alarmbell of the brain) needs to be kept at a low activity level for the son to develop his strategies at school and in life. The dad lights up useful experiences and lets his boy see that learning really is a matter of practise.
Kids' anxiety starts with the adults
Apart from offering easy-to-apply tools and insights for parenting Anette Prehn, the initiator of BrainSmart Parenting, is also ready to challenge ingrained dogmas relating to adult-child interaction. She for instance does this in the blog post "Kids' anxiety starts with the adults".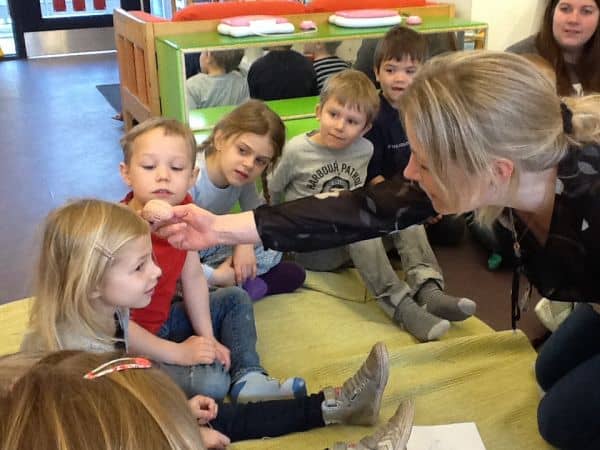 "If you ask me it is about time we familiarise ourselves with key structures and logics of the brain. Why should they remain a secret when humans can gain so much from mastering them? Just like all kids know they have hands and a nose, they deserve to know that they have an amygdala, a prefrontal cortex and a neuroplasticity that they can bring to work for them or against them. And parents deserve to know this because nurturing a 'brainsmart' social interaction in the family makes parenting more joyful and rewarding and helps kids learn and thrive. The earlier parents learn these easy-to-apply tools the more it will benefit their kids, themselves and the entire family dynamic!"
Testimonials re Anette Prehn's work on BrainSmart Parenting from readers:
"This book saved our family life!"
"I normally never read, but I read this book in two days only. Wow!"
"Full of gold nuggets."
"You gain a new awareness as a parent."
"Life will never be quite the same again."
"I am crazy about this book. It is so important that everyone should read it."
"This book has given me great epiphanies. I am the father of two and I normally never read parenting literature. I will, nevertheless, recommend this book to everyone expecting a child as part of their antenatal education! Despite the heavy science the tools are presented in ways that pave the way for implementation."
"The book simply works! It is great that you think you read about raising kids, only to understand that this book stimulates your whole approach to life too. Fascinating! My warmest recommendations."
"An eye-opener!"
"I'm a father of four and this book quickly helped me see my behaviours in a new light – and how tiny tweaks can solve (and avoid) many of the tricky situations I end up in our busy everyday life.
"I gobbled down this book. It is incredibly relevant and useful in my life as a mother of three."
"It is rare to come across a communicator of complex scientific knowledge that makes it so "eatable" and useful for everyone."
"Super good book that I can relate to as a man."
"I recently finished reading one of the best books I have ever read on parenting skills. It's the third book I have read by Anette Prehn who is a genius at communicating applied neuroscience to anyone from CEO's to 5 year old kindergarten kids. I wanted to recommend the book to everyone, however it's in Danish, so that rules out pretty much everyone except the 5 million or so people in the world that speak Danish.  It therefore delighted me greatly to see that Anette is not only working on getting the book translated into English but also developing an online course to go with it."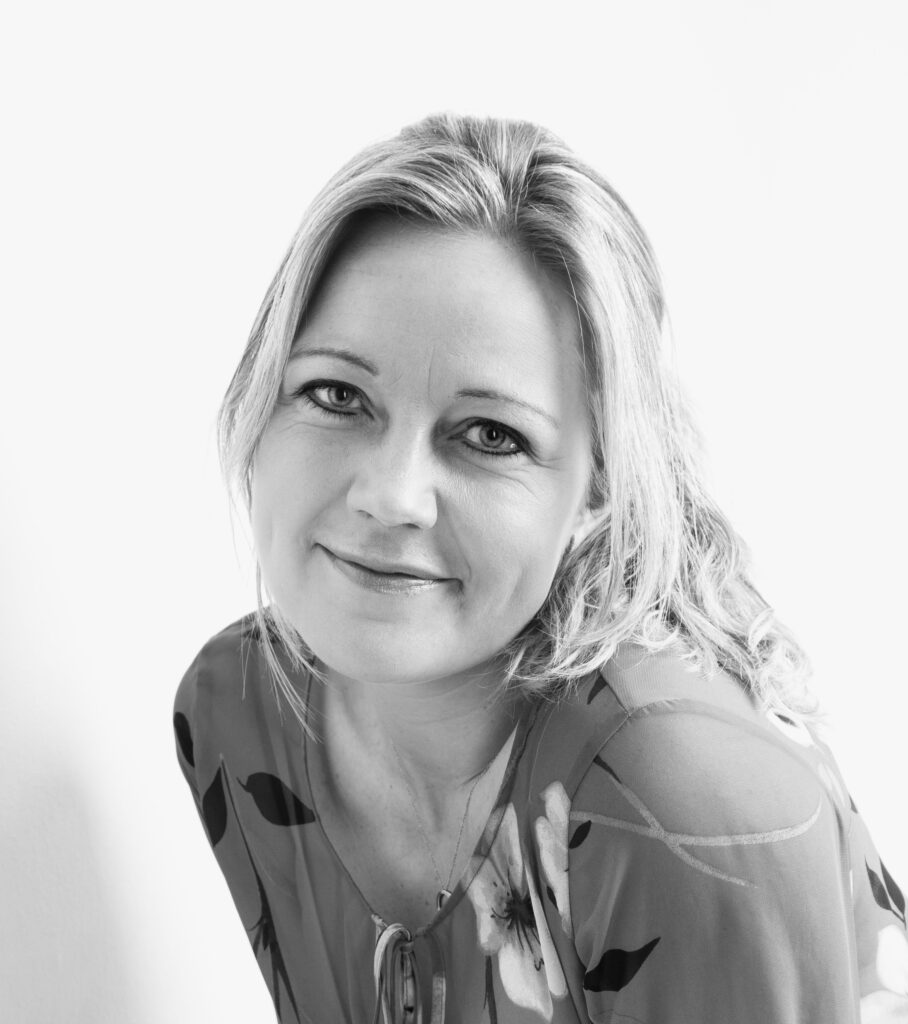 Anette Prehn is on a mission to make neuroscience available to all, i.e. easy to understand, remember and apply.
She is a keynote speaker, trainer and author who has inspired hundreds of thousands across the planet. People call her "the Cruyff of applied neuroscience". She is a female entrepreneur who has been running her business for more than 13 years.
Her clients include Siemens, Bosch, Ericsson, Roche, Lego, Novo Nordic, Man Diesel and Turbo and Danske Bank. Throughout these many years, her clients have been powerfully inspired to apply neuroscience to work situations, but they have also asked her: "How do I more specifically apply the logics of the brain to parenting?" and "I can see my kids gaining from knowing this as well. What's the best way to introduce them to these tools?" Being the mother of two and the stepmother of two, those questions got Anette Prehn going. She has started adding to her portfolio how parents, teachers and nursery nurses can become more brainsmart, thus nuturing an environment that helps kids learn, thrive and regulate emotions relevantly. And most recently, in her Brain Friends series, she is sharing with children and teenagers how to strike up a friendship with one's brain rather than being at the receiving end only of its impulses and habits.