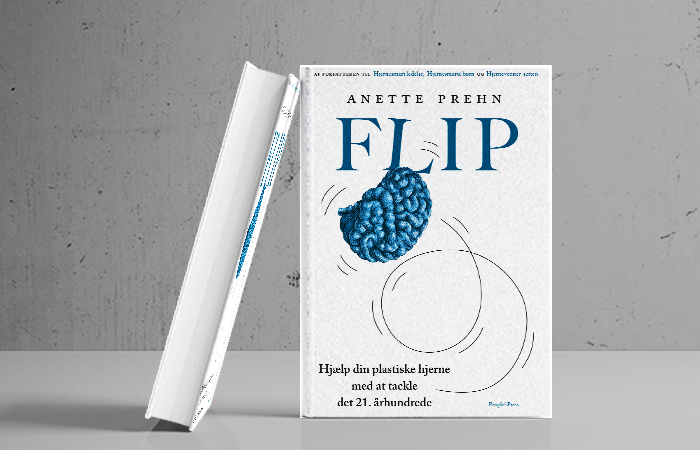 Flip – a revolutionary new method to boost coping and cognitive flexibility
Bestselling author and sociologist Anette Prehn has launched her book FLIP in Danish.
FLIP introduces the brain-based reframing method, FRAMESTORM® that will help you regulate your emotions and create powerful new meaning in numerous situations:
When your organisation or work-life changes.
When your relationships challenges you.
When you struggle with self-doubt.
Or when you simply just want to open your eyes to new perspectives.
It can be used by individuals, teams, organisations, families and communities.
Framestorm® is highly praised by neuroscientists and doctors:
"A revolutionary method"
"Intelligent and extremely useful"
"A great example of playful intelligence with powerful impact"
The Framestorm method is based on the rules of the brain and can be remembered via the five fingers of your hand.
It offers a total of 50 perspectives that will tweak your thinking and mindset and make it much easier for you to regulate your emotions and pave the way for constructive action.
A Framestorm is brain training with a powerful social gain. It stimulates cognitive flexibility; one of the most important assets in the 21st century. It can catapult innovation and radical new thinking in business, as well as empathy, gratefulness and forgiveness in your relationships.
Take charge of your mindset!
Read FLIP today, or enrol in a course that will help you learn it by heart.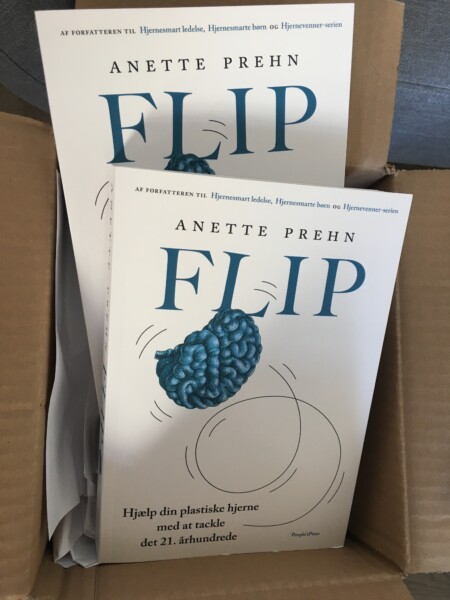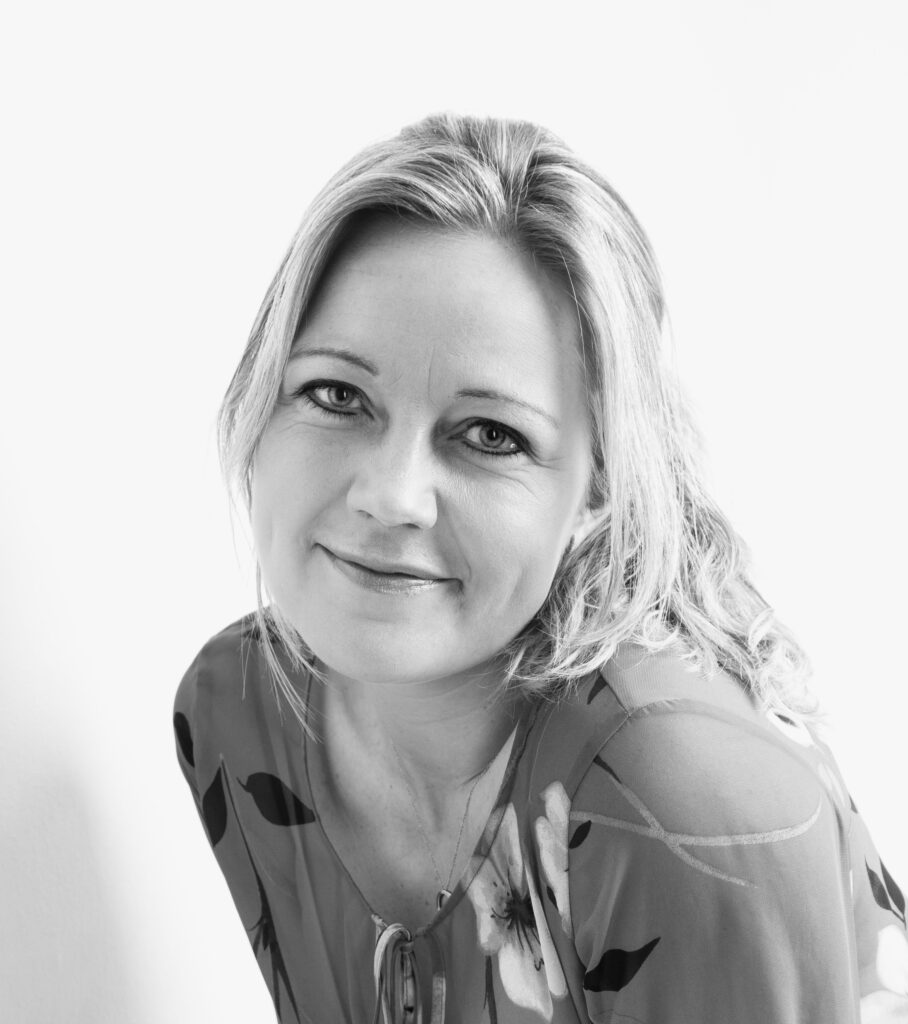 Anette Prehn is on a mission to make neuroscience available to all, i.e. easy to understand, remember and apply.
She is a keynote speaker, trainer and author who has inspired hundreds of thousands across the planet. People call her "the Cruyff of applied neuroscience". She is a female entrepreneur who has been running her business for more than 13 years.
Her clients include Siemens, Bosch, Ericsson, Roche, Lego, Novo Nordic, Man Diesel and Turbo and Danske Bank. Throughout these many years, her clients have been powerfully inspired to apply neuroscience to work situations, but they have also asked her: "How do I more specifically apply the logics of the brain to parenting?" and "I can see my kids gaining from knowing this as well. What's the best way to introduce them to these tools?" Being the mother of two and the stepmother of two, those questions got Anette Prehn going. She has started adding to her portfolio how parents, teachers and nursery nurses can become more brainsmart, thus nuturing an environment that helps kids learn, thrive and regulate emotions relevantly. And most recently, in her Brain Friends series, she is sharing with children and teenagers how to strike up a friendship with one's brain rather than being at the receiving end only of its impulses and habits.